Want To Race With Channel Nine's Neil Breen???

Heart Thoroughbreds is owned by Neil Breen,
a well-known media identity, sports broadcaster and journalist.
Breenie is a lifelong racing enthusiast who has worked in and around the Australian sports industry as a journalist and broadcaster for 30 years. He is a senior journalist and presenter for the Nine Network, appearing on Nine News Sydney, Sports Sunday and the Sunday Footy Show, and is a multiple-award winning sportswriter. In 2002, he won the prestigious Walkley Award for Sports Journalism, and has won two Kennedy Awards for excellence in journalism, a News award for Newspaper of the Year and Australian Sports Commission award for excellence in sports journalism. From 2006 to 2012, he was editor of The Sunday Telegraph and has also held roles as the editor of the sports magazine, Alpha, and as sports editor at The Australian and at Brisbane's The Courier-Mail.
Racing is one of his true passions. "I have loved horse racing since I was a kid. Growing up in Brisbane my dad, Des Breen, owned and raced horses. I also grew to know a lot about racing because my next door neighbour was the one-and-only Brisbane bookie Brian Ogilvie, who I loved and admired almost like a second dad. Through Brian, I got to know a lot of the colourful characters of the racing industry and grew to understand the sport. I consider many racing identities, including Brian's protege, Michael Sullivan, among my lifelong friends and value everything they have brought into my life."
At Heart Thoroughbreds, Breenie's philosophy is to share his love of horses and the racing industry with others. "As a syndicator, my main aim with Heart Thoroughbreds is to put people together in horse ownership to share the fun of this exciting industry. I want to show people that horse ownership is accessible if it's done with honesty. We want to make racing accessible and enjoyable."
Our Choisir/Falqueen filly is being trained by Luke Hilton at Gosford. Luke and bloodstock expert Hinnerk Hueppe from Hannover Lodge inspected hundreds and hundreds of horses at the Magic Millions and sent me a simple text said Neil: "Go see 961." So I went and saw lot 961 and was at first left stunned by her magnificent Chestnut appearance – then her walk and attitude.
It was a no brainer to try and buy her. Vet Allan Frogley confirmed her x-rays were spot on and she ticked all the boxes. We were delighted to secure her from Mane Lodge at Sutton and the Breeder insisted on staying in the ownership – so her new owners will join to very people who bred her.
Sired by Choisir who needs no introduction as a super sire who's done the business year after year. Our girl is a very typical Choisir. He won the VRC Lightning himself, as well as the Linlithgow beating Falvelon and he won twice at Royal Ascot. He has thrown stakes winner after stakes winner. He goes back along the magnificent Danehill line.
Her Dam, Falqueen has been a ripper in the barn. By Falbrav, she was a winner herself and has now had five horses to the races for five winners. A 100% record. They include Nikof (by Nicconi), which won a TAB Highway, and our filly's full sister For Me Dad, which won five times and was desperately unlucky several other times, including when she was third in the Wellington Boot, narrowly missing a start in the Golden Slipper.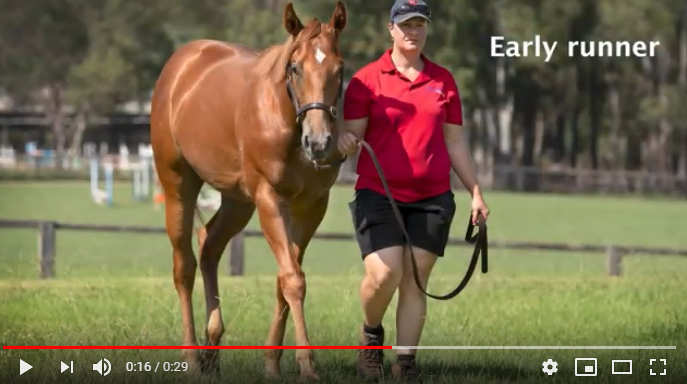 And the reports from the stable about this filly are just as impressive. An early 2-year-old type, we will target the early races like the Magic Millions and Golden Slipper.
There are still a few shares left and anyone who wants to race this filly with us can contact me at Heart Thoroughbreds.https://heartthoroughbreds.com/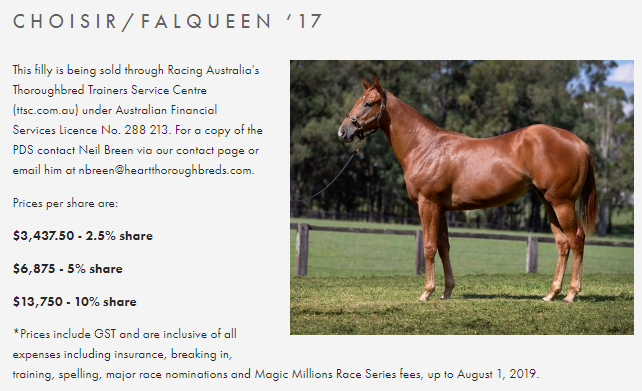 I am heading to Augusta to cover the Masters for Channel Nine on Sunday (the 7th) but will be happy to chat to anyone about her on my return said Neil.
Please feel free to contact us for more information. Ph.0473 133 700
Her page is here:https://magicmillions.online/viewLot/228/961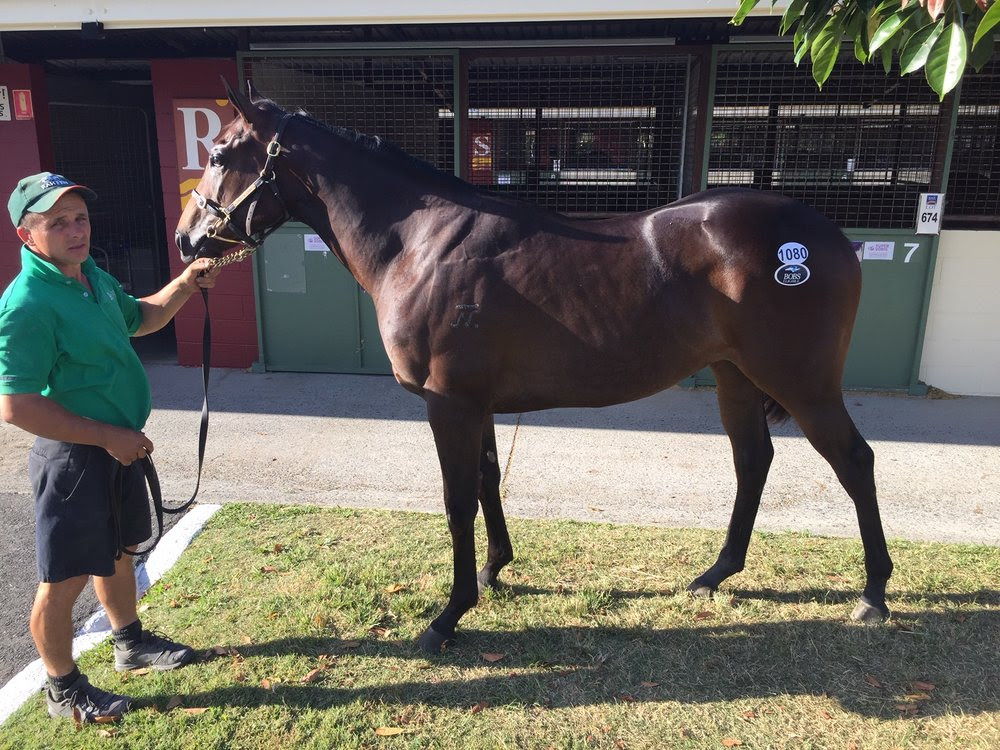 "Now, this is the best horse we've seen all day."
These were the words of Richard Freedman two minutes after we pulled lot 1080 out of her box. The words of vet Dave Garth of Sydney Equine Practice were straight forward: "Buy the filly."
We review KERMADEC/SEDUCTION LINE '17
To be trained by Richard Freedman.
..And so we did, said Heart Thoroughbred's Neil Breen. . She's a gorgeous brown Kermadec filly from a mare who has thrown winner after winner. Everyone who saw her walk and her presence were impressed. She has Galileo and Danehill in the sire line and Danzig in the dam line. Outstanding. Vet Dave Garth gave her a 100% pass on x-rays and conformation.
Register your interest with Neil Breen at nbreen@heartthoroughbreds.com
You can check out her page here:https://magicmillions.online/viewLot/228/1080