Hawkesbury Race Club ordered to pay $2.8 million in compensation
The Hawkesbury Race Club has been forced to pay its former long-time sponsorship manager Vivienne Leggett more than $2.8 million in compensation and legal costs after Federal Court judge Steven Rares ruled in her favour.
Justice Rares had previously found that former Hawkesbury Race Club chief executive Greg Rudolph had "bullied and harassed Mrs Leggett from the outset of his role" when he was employed in May 2016. Leggett had previously won a case on the same issues before the Workers Compensation Commission, back in November 2017.
FANTASTIC BREAKER REPORT ON A VERY IMPRESSIVE INDIVIDUAL.
"TO SAY THAT I WAS ABSOLUTELY RAPT WITH WHAT
I SAW FROM THIS COLT IS AN UNDERSTATEMENT"
"HE IS A WEAPON"!!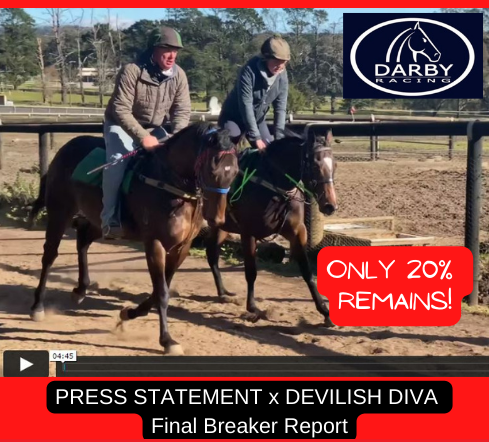 Purchase – INGLIS HTBA YEARLING SALE – LOT 642% SHARE $795.002.5% SHARE $993.75 5% SHARE $1,987.50 10% SHARE $3,975.00
The WCC made a judgement in December 2017 which saw HRC ordered to pay Leggett just over $120,000 for workplace bullying. The amounts ordered by Justice Rares total $2,816,506, which includes legal fees of $300,000, also to be paid by the race club and includes $1.6 million for past economic loss, $869,745 for future economic loss, plus $200,000 for "pain and suffering and the reduction in quality of life".
Join Nick Olive Racing