Artorius recovers from tough Ascot run
Anthony and Sam Freedman have reported that Artorius (Flying Artie) has come through his agonising defeat in Saturday's Platinum Jubilee (Gr 1, 6f) at Royal Ascot in good order and the three-year-old will now head to the July Cup (Gr 1, 6f) at Newmarket on July 9. "He knew he had had the run," Freedman told RSN of Saturday's performance.
Join Gemma Riley Racing
"He dropped probably nine kilos and left his first little bit of feed since he arrived, but then this morning he'd put on five or six kilos and had eaten up. He's just had a hand walk so far, he'll have a light trot and canter, an easy week, and we're looking forward to his next assignment."
Freedman said the Englishstyle straight tracks with their uphill climb home better-suited a horse like Artorius than the flatter tracks in Australia. "The stiff finish does suit him, as on the flat tracks in Australia, they get away from you and you don't get that opportunity to get to the leaders," Freedman said.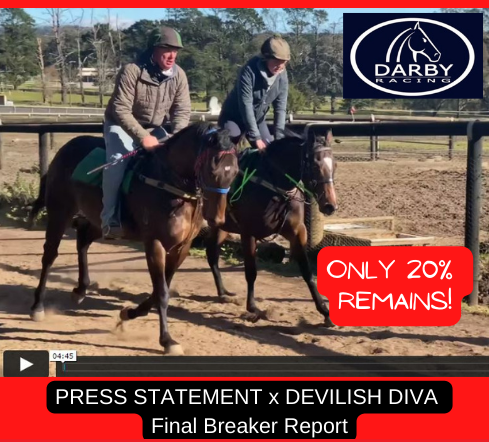 Purchase – INGLIS HTBA YEARLING SALE – LOT 642% SHARE $795.002.5% SHARE $993.75 5% SHARE $1,987.50 10% SHARE $3,975.00
"At Flemington it can be difficult to run them down when you're spotting them a start. T hat last 300 metres at Ascot, you find out if a horse runs a strong six furlongs, which we know he does and Newmarket is very similar, it's a very stiff finish and he'll be finishing hardest again."